This post is in response to my friend and software engineer Shawn Christopher, who authored a blog post titled, So, you want a website (Part: 1). Basically, we go into the various stages of creating, building and launching a new website.
So, you want to build a website. You have selected your hosting, settled on a killer design and even have a web developer working on it. What else is there to add? Three important, but distinct components: marketing, demand generation and sales.
Before we dive into marketing and sales drivers behind a website, we must first understand the primary objectives for even building a website. If you haven't even had a conversation on this with your developer, immediately have a conversation with them so they are aligned with your objectives.
If you haven't done so already, establish a few major objectives with the website. After all, if you're going to invest hundreds or even thousands of dollars, you need to clearly understand why you're doing it. I've talked with a lot of aspirational entrepreneurs who know they need a website, but often skip the most important step – knowing the objective behind it.
There can be any number of objectives that you have when building a website. For instance, if you don't have a website, it's safe to say that you want a prominent presence on the web. That's a bit weak of a business argument; then again, if it's your first website, it could very well be a key reason for establishing a website. For many others who already have a website, a frequent pain point would be that the website is not converting traffic to leads or sales. For others, a new website could be in response to a big event, product launch or other sizable business activity that wouldn't normally be fulfilled on your existing website.
Determine what primary objectives you have – and boil it down some metrics. Even if you don't have historical data to compare it to, give it a number and shoot for it. Metrics are quantifiable numbers assigned to a goal. Don't settle on "more leads" or "more sales." Establish the baseline if you can, and shoot for 50% more. Communicate to the developer what you have done and what has worked (if anything).
The reason why you must have an all-inclusive conversation with your web developer is that they may have different priorities than you. As a blanket generalization, developers love using clean, simple code and making their websites load fast. For them, it's all about mobile and sticking to established HTML standards first – not about sales and marketing first. So, what might be a simple website could easily blow way out of scope and you will be unhappy with the result.
Okay, so with objectives in hand and your site is now getting developed, it's now time to think critically about your marketing, demand generation and sales. Often these are overlooked, but often assumed that the new website will automatically yield more sales for the business. This presumption couldn't be further from the truth. I'll explain the ins and outs of them below.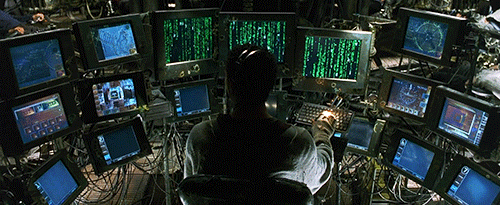 Marketing
Marketing in this context means that your product and sales collateral are updated and pointing to the correct web address. It also means that you have compelling and informative content on the website that is easy to consume and relevant to the needs of visitors. An example we can all relate to would be if you're a restaurant, don't publish your menu as an Adobe PDF or use a horribly-implemented Adobe Flash website. The purpose of a website should be to attract visitors, inform them and compel them to take action. PDF menus and Flash-based websites are friction to the visitor and if they can't address their needs in fewer than five seconds, they will defect to a competitor who does.
Simply put, Marketing is ultimately the reason why people should visit your website. Be it a campaign, product information, contact information or even educational content; you need to be thoughtful and intentional with what you publish on it. Provide specifics for your web developer for what you want published and they will likely suggest and implement the best way possible to do it.
Demand Generation
Demand Generation means the efforts invested to drive demand for your website. This could include, but not limited to, organic/word-of-mouth marketing, social media marketing, paid advertising and of course, search engine optimization. Most websites today are using systems like WordPress or Drupal that make it relatively easy to optimize the rendering of content for search engines. Crafting the titles, descriptions, headlines and the content offered on every page of your site is a must-have requirement that can't be neglected. For any of it to count, you must do it in a way that fully embraces the spirit and letter of the law from Google Webmaster Guidelines.
You also need to make certain that in any existing or new website build, you have Google Analytics (or Clicky or Open Web Analytics) installed so you can properly measure and track visitor behavior. Gone are the days of just tracking hits. Today, websites are measured in conversion rates, time on site and referral sources. Solutions like Google Analytics are very powerful and can yield many KPIs that are important to your business on your website. Be sure to confirm with the web developer that you have website analytics configured and that you have access to it. You can't improve what you can't measure.
Depending on the nature of your business, you must also update and refresh the information of online directories that list your business. This includes Google My Business, Yelp and Bing Places. You might need to undergo a verification process before you can edit information listed there. Be sure to start this process well before the launch of a campaign so you can capture all the traffic from people who search for you. Doing so will also improve your presence in search engines because they count as highly-credible citations for your website. Alternatively, Yext is a paid service can manage your online presence for you, since this can consume a lot of time to complete.
If you are doing a paid advertising campaign, never ever purchase ads to drive traffic to your homepage — seriously. You need to drive traffic to what is known as a landing page, or at minimum, a blog post. This will make sure you have a highly focused message and a focused outcome from that page. This also enables you to test, measure and tweak your headlines and copy on both your creative and your landing page to maximize conversions. This art and science is known as conversion rate optimization.
You're not done yet, you still need to track your customer's actions in a way that aligns to your business goals.
Sales
Sales are a big, if not the biggest, function of a website. You have products and services available to the market for people to acquire. Even if you're not a business, say a non-profit, you are "selling" people on charitable contributions and buy-in for the cause itself. Even if it's just a website intended for a hobby, one of your objectives might be to build a loyal audience. One of the most affordable and effective ways to do this is through email marketing. If you did your work right with demand generation, you will need an effective system to capture leads and enable e-commerce. Otherwise, what's the point of gaining web traffic if you can't convert them?
Conversion means the outcome that you want from a person that visits your website. This can be an exchange of personal information (lead generation), it could be a purchase (sale), or it could be more intrinsic like sharing your content with their social networks (social). These conversions can all be tracked within your analytics solution. It's up to you to decide which actions are desired and when you want visitors to act on them.
If you are selling products or services on your website, you will need to have an effective, easy to use method of securely handling credit card transactions. You will need to have a merchant account already in mind (like Authorize.net) or at a least, PayPal, to accept transactions. If you process credit cards on your website, you will need to undergo an intensive audit for PCI-DSS compliance. Note that the standards have increased for 2015, and you will likely need to test again even if you passed before. Your merchant accounts and credit card networks require it; otherwise, you can face hefty fees, penalties and increased liabilities in the event of a data compromise. Don't think you're vulnerable? Ask Target, Home Depot, AOL, Adobe, and countless other websites if they thought they were vulnerable before they were hacked. Inform your developer that you want to accept credit card transactions and how you intend to do so. They will work with you to configure your website to safely accept it. At an absolute minimum, fill out the self-assessed questionnaire (SAQ) for PCI compliance from your payment processing provider, but do consider investing in a third-party security audit.
Websites don't need to be PCI compliant if and only if they use another third-party service to manage their credit card transactions. A service like Stripe, PayPal or even all-inclusive solutions like Infusionsoft can be used since they maintain PCI compliance themselves. In full disclosure, I work there and am quite familiar with how it solves for the needs for small businesses.
Now that security is out of the way – it's vital – you need a way to track, follow-up and drive sales. You could individually use various point solutions to solve these needs. You might already have them in use. Definitely inform your web developer what is happening and what information you want to collect from your visitors so they can develop the site to work nicely with your tools.
If you haven't done so already, be sure to configure your sales pages to track the lead source of the sale. This enables you to gain powerful insights as to your most efficient lead sources so you can invest more into it. For instance, if you did a great Facebook Ad campaign, you won't know if it actually led to any sales if you don't track the conversion of it. Consult with your web developer and your array of tools so they can configure your website to work with your business tools.
Think about how you use these tools: Email Marketing, CRM, Sales Pipeline, Marketing Automation, E-Commerce, Accounting, Inbound Call Tracking, ERP, Customer Support or Inbound Email. These all have major impacts on your sales and must be integrated with your website one way or another. Share what you use to your developer and let them know why you use them so they can properly integrate them into your website.
In the end, you should be able to fairly effortlessly describe how your website increases leads and sales. It should be in the form of list building, audience development and an increase in revenue. If not, you might need to start over.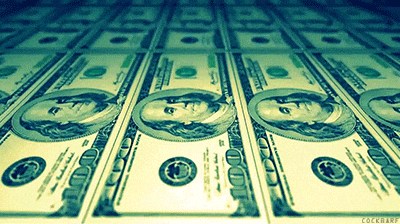 Wrap Up
This is a lot of work. I know. Marketing and sales takes a lot of work, especially today. In the world of Amazon, Zappos and Domino's Pizza delivery, you need to put in twice as much hustle to gain the same results as before. The web changes as consumer behaviors shift. People once wanted fancy videos on websites; now they want websites that look decent on mobile phones. People have more choices than ever when researching products and services. It's your job to attract them, sell them and wow them before your competitors do.
There is a lot under the surface of building a website than just choosing a WordPress theme. Content needs to be organized, your website must be marketed, and you must closely tie it into your business objectives. If you put in some extra effort in the beginning when working with a developer to let them know your goals, your existing systems and why you use them, they can be an ally to help you truly achieve your objectives. Any good website for business purposes is always collecting leads that go into a sales funnel, so leads can be educated and nurtured before the sale. A deeper, more guided explanation of these concepts is described within Infusionsoft's Lifecycle Marketing Strategy.
There's an old adage in the design world that might be useful to consider especially when it comes to selecting a web developer and your new website. In any website project, choose two out of these three characteristics: Fast, Cheap, or Good. Choose wisely.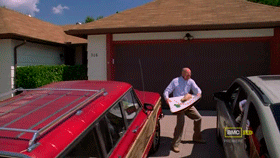 Image credits: Humanswin, Giphy; GifYoutube; GraphicStock
Continue reading Getting a Website Built: Marketing, Demand Generation & Sales …